The NF MID-ATLANTIC SUPPORT FORUMS
Education Webinars
View our Archived Educational Webinars on the
Videos Page
.

Top 10 Tips for Success in the Special Education Process
Practical, down-to-earth tips on meeting your child's Special Education needs.Become more aware of your child's legal rights and where to find assistance. Topics include the Individuals with Disabilities Education Act (IDEA) and the Americans with Disability Act (ADA). Attorney James Silver offers instruction on the process of obtaining an IEP and assisting your child with a disability.
Twitter Feed

THINK NF

Neurofibromatosis Mid-Atlantic is a non profit organization dedicated to helping people with Neurofibromatosis and their loved ones make sense of the complex medical disorder.



We provide reliable, complete, and up to date information about Neurofibromatosis.

Participate and fund research to seek an effective treatment for all forms of Neurofibromatosis.

We serve Maryland, Virginia, District of Columbia, Delaware, Pennsylvania, New Jersey, West Virginia, and North Carolina.

Join us at:  @NFMidAtlantic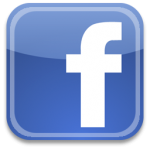 Our Facebook Group is growing,  join it here to show your support !